The Scene-Zine Reviews
As readers of many album reviews, The Scene-Zine realizes that no one
wants to read an one-way minded review telling you if the album is good
or not. People rather read a review that tells them about the album. Of
course, there has to be some opinionation in just telling about the
album as well. Hopefully we will stray from that. The only strong
opinionated part of a Scene-Zine review is the five-star rating system,
but you can ignore that if you like.

---


HEY YOU! Go to Frugal Records website. Frugal Records just released a really cool comp. where national bands pick their favorite local bands, and then they both have a song on it. We can't review it, because we would be biased. But it's very cool! And it's cheap; $6.50 PPD! http://members.tripod.com/~frugalrecords/

---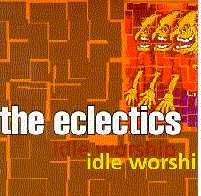 The Eclectics-"Idle Worship"-Jump Up! Records
Rating: ****
I like The Eclectics a lot. In fact, some of their songs are the best I've heard in a while. It's really the last couple of songs on this 29 minute album, that deter me from giving them five stars(asteriks). Let me talk about the good points though, the sentence previous would have to be my only bad comment. Basically, from what I gather from the press releases accompanying the CD, The Eclectics are relatively new band with a new CD that was produced by Steve Albini. Steve has produced big acts in the past such as Nirvana and PJ Harvey. So he sees talent in these guys, as do I. Particularly, I love, "We Can Make It Happen," except, I don't know whether these guys are joking or making a social comment with the lyrics. If not, they kinda sound rough, " . . .I'll make you do what I like so bitch get on your knees. . ." See, it's hard to tell. But when it comes down to it, I think anyone who likes ska/punk will like this. Jump Up! Records-4409 1/2 Greenview 2W-Chicago, IL 60640

---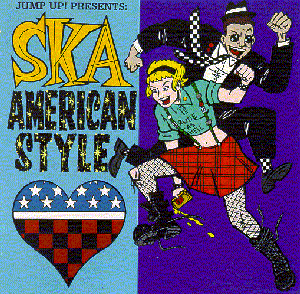 V/A-"Ska American Style"-Jump Up! Records
Rating: ****

I gotta say, I like the whole Jump Up! Records thing. The guy, Chuck Wren, is very professional but continues Jump Up! as primarily a DIY one man deal. For such a large indie label, I think that's pretty admirable. On to the review. It's a good comp! I mean Jump Up! bands show a lot of different variety and don't stay in one niche. You've got bands like Telegraph and The Eclectics who are pretty ska-punk and then you have The Adjuster who are a soul band. 19 tracks, I would say 12 of them are good. Highlights are of course Telegraph, Parka Kings, Eclectics, and Rhymaster! Jump Up! Records-4409 1/2 Greenview 2W-Chicago, IL 60640

---
Limp - "Pop and Disorderly" - Honest Don's Recordings
Rating: *****
The title pretty much describes the music: both bright and dark
melodies, (some seem to come right out of the fifties) put together with
rough, raspy vocals create a pop-punk with an edge. However, "Pop and
Disorderly" isn't just punk. There are a few ska/reggae rythyms blended
in also. Some bonuses to the album: almost every girl I've talked to
thinks that the singer is like the hottest guy in the world, and they
cover "Holiday Road."
Singing along, ringing someone's neck, or blasting the songs in a car,
are all acceptable actions when listening to this album. Hell, you can
even masturbate to it! I know I.....
---
Lunachicks - "Pretty Ugly" - Go-Kart Records
Rating: ****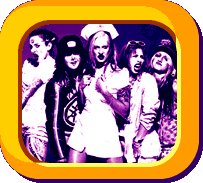 Well, first off, the Lunachicks would beat the shit out of the Spice
Girls! "Pretty Ugly" features fourteen '77 styled punk rock tunes to
help you cope with PMS or your boyfriend's small penis. This is damn
good girly-punk rock in the same vein as the Red Aunts, only faster and
more melodic. And, if it's a bonus to you, Fat Mike produced the album.
---
The Parka Kings - "Bienvenidos!" - Jump Up Ska!
Rating: ****

A very ecclectic ska album. Upbeat happy ska to pick you up,
traditional slow ska to put you down, and ska-core to jump around to!
Generally ska music comparable to the likes of Telegraph or MU330. Alot
of originality is displayed on this album. Very good, very good! Jump Up! Records-4409 1/2 Greenview 2W-Chicago, IL 60640
---
The Pietasters - "Willis" - Hellcat Records
Rating: ****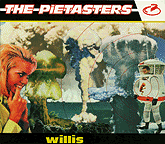 Traditional and third-wave ska mixed with rough, raspy vocals make this
album a damn good one. Very upbeat ska-core, but a little more on the
ska side. The album displays influences of classic rock, blues, punk,
and rockabilly. Damn neat!
---
Hot Stove Jimmy - "Salute" - Jump Up! Records
Rating: *****

Third wave ska at it's best, folks! Just the right blend of upbeat ska
and bouncy punk rock. Hot Stove Jimmy seems like a cross between the
Janitors Against Apartheid, The Rudiments, and Mustard Plug. These guys
are really good. "Salute" features thirteen songs including an
intermission: gotta love 'em! They even cover "My Girl!" Jump Up! Records-4409 1/2 Greenview 2W-Chicago, IL 60640
---

The Adjusters-"The Politics of Style"-Jump Up! Records
Rating: ***

More God damn soul than Motown. Actually, they're pretty close to Motown, huh. Oh well, for the most part The Adjusters are not ska and when they are (rarely) its traditional stuff. The somewhat low rating might be partially due to my little knowledge of soul music. But I don't know, they don't seem to have the energy as like Diana Ross or Aretha Franklin or Ray Charles. If you like east coast ska, or reggae, you'll probably like this. Jump Up! Records-4409 1/2 Greenview 2W-Chicago, IL 60640
---

78RPMs - "Self-Titled" ep - Dill Records
Rating ****

The 78RPMs are ex-members of Skankin' Pickle and the Rudiments, and natuarally, they sound just like a cross between those two bands. This three-song ep is their first release, and is in my opinion damn good. It features three songs, two of which are Skankin' Pickle-ish, and one that is more Rudiments-ish. Damn Good.
---

Against All Authority - "All Fall Down" LP - Hopeless Records
Rating: *****

Fantastic! -AAA-'s second full-length release, and it's damn good. The band seems to have matured musically and lyrically since their last album, and now offer more diversity. Songs range from hardcore punk to melodic punk, and from slow ska to fast, upbeat, typical -AAA- ska. One
of the most rewarding purchases I've made in a while. I highly recommend it.
---